Featured Event
RN-BSN Info Session on 9/23
RSVP
Attention Students
CARES Act Student Assistance Grants provides help with living expenses for those affected by COVID-19
Apply Now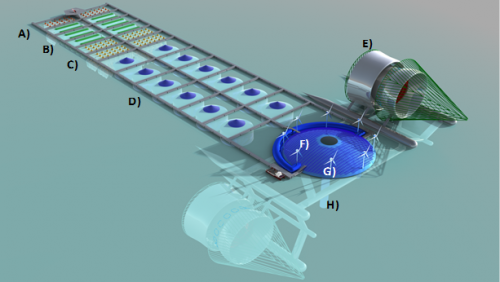 CFK's Neptune Rising Wins Moonshot Award
CFK's 11-member student team won the "Moonshot Award" at the first-ever "Powering the Blue Economy" national Marine Energy Collegiate Competition. The contest, sponsored by the U.S. Department of Energy's Office of Energy Efficiency and Renewable Energy, was created to encourage bright young minds to develop theoretical technology to power the emerging "blue economy," a term that refers to the interplay between economic, social, and ecological sustainability of the ocean.
Read the Story
Latitude 24° 35' 3.6564'' N
Longitude 81° 44' 41.9136'' W
The College of the Florida Keys is the Southernmost School in the Continental US
The Latitude for Aptitude
Nestled within the Florida Keys National Marine Sanctuary, the students of The College of the Florida Keys are just a boat ride away from studying the coral reef or exploring historic shipwrecks. The rich history and diverse culture create an environment that has inspired artists, poets, novelists, playwrights, scientists and even presidents.
Our unique location enables us to offer programs and classes you won't find elsewhere. It also enables you to live what you learn.
Florida. Keys. 'Nuff Said.
We're not going to lie to you--you want to be here. The shoes come off and island time starts winding down to a mellow reggae groove...